Our Team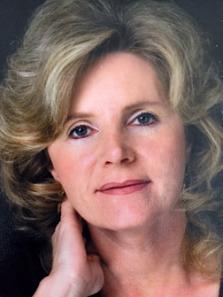 Shauna Naftel
Realtor
Selling Colorado. Everything Matters.
Freedom Realty LLC, MB
Freedom Realty LLC, MB
13982 West Bowles Avenue
Littleton, Colorado 80127
SO YOUR LOOKING FOR A SUCCESSFUL BROKER WITH A WEALTH OF REAL KNOWLEDGE?
"My first love is Home Sales, but I've also had the honor to provide:
Commercial Real Estate Consulting for some of the largest entities in Colorado
The Marketing of Bank Foreclosures
Multi Family Apartment Building and Retail Center Marketing & Purchases
Land Development and Assemblages
Marketing For and Ownership in a successful Custom Home Building Company
Luxury Home Marketing (Member of the prestigious Institute for Luxury Home Marketing)
The fun of placing young, excited buyers into their First Homes
Wealth Building through Real Estate Investments and 1031 Exchanges"
HOW DID SHE ACCOMPLISH SO MUCH?
"30+ years of up and down markets, customers that trusted my brokerage skills allowing me to venture out and investigate with them their various needs, personal investments, and the blessing of lots of opportunities."
WHAT DOES THAT PROVIDE YOU?
"My strengths are problem solving, analytical skills, negotiations, and knowing the right questions to ask."
"Access to trusted providers for every aspect of real estate including renovation contractors, excellent lenders, property inspections, title work, and our incredible concierge service."
She now leads a premier team that meets the needs of YOU, Freedom's appreciated and valuable customers. "Success is only really possible by standing on the shoulders of other amazing people".
Shauna cares about her clients deeply and has built life time relationships with customers from all walks of life. COME JOIN US.